Project Introduction
Capital Smart City is the very first smart city in Pakistan. In the meantime, it is the world's 23rd Smart City. The groundbreaking project has drawn investors from across the globe. It has become the most enticing production of immovable property in Islamabad in recent years.
Moreover, in both national and foreign markets, Capital Smart City Islamabad is one of the best choices for investors. The legal structure, development means & productive market prospects definitely make it a center of attraction for investors of all kinds. In addition, you can find below the full description of the Project, Payment Schedule, No Objection Certification (NOC) Information, Release Date & Latest Development Updates.
Owner & Developers of CSC
Capital Smart City Islamabad is a joint venture between Habib Rafiq (Pvt) and Future Development Holdings (Pvt) Limited. Pakistan currently has smart cities that offer amenities equivalent to those found in first-world cities like New York, Copenhagen, Berlin, and Singapore only because of their cooperation. Moreover, they are well-known for their abilities and skills. They have successfully delivered multiple projects in past. They are developers of Bahria Town, DHA in Islamabad & numerous other projects.
Habib Rafiq Pvt. Ltd
The track record of Habib Rafiq Limited in the industrial and infrastructure sectors spans more than six decades. Moreover, it is one of the leading construction corporations in Pakistan and the country's largest infrastructure developer. The development of some of Pakistan's most significant development projects is famous for HRL. Its successes are a direct result of its ongoing dedication to meeting the demands and needs of customers both in Pakistan and overseas.
Project Location
Capital Smart City located in the vicinity of Islamabad & Rawalpindi and is at 5 minutes' drive from New Islamabad International Airport. It is at Lahore-Islamabad Motorway M2 with only 9.2 km away from M-2 Toll Plaza. Capital Smart City has an edge of having a dedicated Motorway Interchange, already approved near Thallian Interchange. As of September 9, 2020, the interchange is named as "Smart Interchange". The Project is also near the eastern route of the China-Pakistan Economic Corridor (CPEC) as well.
Surbana Jurong (Pvt.) Ltd
Surbana Jurong (SJ) is a Capital Smart City master planner. It is one of Asia's leading consultancy firms for commercial, manufacturing, and infrastructure. SJ is a government-owned consulting company based in Singapore. It was founded in June 2015. It came into being after the merger of Surbana International Consultants and Jurong International Holdings.
Also, SJ is providing one-stop consulting solutions in the field of urban, manufacturing, and infrastructure by adding value through technology and innovation. It is Asia's largest company with more than 50 years of glorious experience in delivering productive business.
Harradine Golf
Freij Entertainment has worked globally since 1987. It is a specialist in planning mega carnivals, outdoor festivals, swings, circus, and many other leisure activities. Freij Entertainment also organized the Dubai Shopping Festival.
For almost every big country in the world, like Bangkok, Malaysia, Singapore, India, Hong Kong, Dubai, Oman, Salalah, Saudi Arabia, Kuwait, Qatar, Bahrain, it has a tradition of operating. It also hosted magnificent shows in Europe and also in America. In addition, it also provides over 50 rides and 60 skill games, plus competition games in a series.
Trivelles Smart Homes
Trivelles Smart Villas is a leading real estate development company in the UK. It has also received esteemed worldwide recognition. Trivelles Smart Villas is a specialist in offering accommodation for students, buy-to-let homes, hotels, and homes for sale. The Trivelles Smart Villas has more than 25 years of experience in the real estate market. This has a net worth more than £100 m.
Data on the native marketplace, trustworthy workforce, and experience in the respective field allow Trivelles Smart Villas to deliver customer service. Trivelles Smart Villas is for the first time in Pakistan's history offering smart homes in Capital Smart City. Such homes are based on a creative idea of homes where people can aspire to stay and benefit from new technology and the convenience it provides.
Smart Housing
SCL strives to provide quality and up standard living experience. Furthermore, with state of the art infrastructure, it delivers a wide range of services for every person.
Smart Economy
Further, once being operational, this project will expected to be one of the main hubs of economic activities in the region. Presently, it's theorize as mega commercial center in the area.
Smart Environment
The site is enrich in terms of Natural Scenic Beauty and Topography. 30% of total area reserved for natural assets. Moreover, developers also upsurge their efforts in order to avoid the risk of damaging natural scenery.
capital smart city development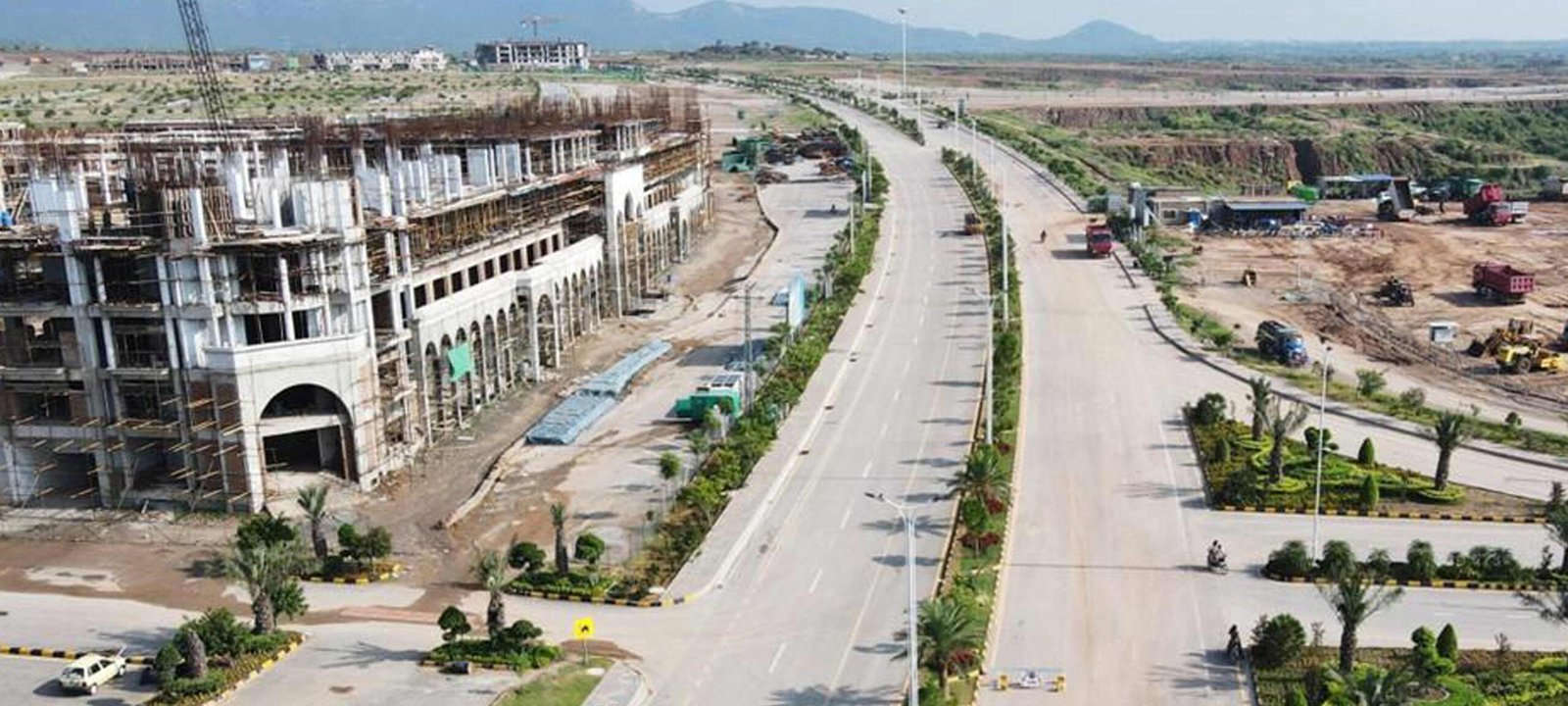 capital smart city development
capital smart city development
capital smart city development
capital smart city development