Invest in Turkish Real Estate with Q&A Marketing
A significant boost to the residential property investment market came when the Turkish government introduced the Turkish citizenship by real estate investment scheme.  As one of the world's cheapest golden passport schemes, Türkiye also has a simplified application process. You can get Turkish Citizenship by investment in real estate business. Investment in Turkish Property is an opportunity to apply for Turkish visa, get Turkish nationality and increases your chances to get Turkish passport and become Turkish citizen. There are a lot of benefits of Turkish Citizenship which can be enjoyed by investing in best real estate properties in turkey and Q&A Marketing offers you the best real estate business investment in different cities of turkey.
Qasim & Ahmed (Q&A) Marketing established in 2008 is a real estate marketing company dealing in sale and purchase of property with the aim to transform the niche of the real estate industry not only provides real estate investment solutions to its investors seeking properties in Islamabad or other cities across Pakistan but also internationally. Q&A Marketing offers premium real estate investment projects in Turkey. We have best residential and commercial projects of luxurious apartments, villas, shops, offices and hotels available for investment located at both Asian and European sides of Istanbul and as well as other cities of Turkey.
Explore Best property in Turkey with Q & A Marketing
Those who want a place to call home in Turkey can just sit back and relax as we are here for you to find you the best real estate options to buy apartments and villas in Turkey with:
Several options of properties to explore in Turkey, according to your desire
Surety to find your ideal apartment in Turkey
High-quality flats & apartments in Turkey
Golden Investment in Istanbul Turkey
Q&A Marketing offers properties in the most sought after city of turkey to live in, including:
Luxury villas in Istanbul
Apartments in Istanbul, Turkey
Shops in Istanbul, Turkey
Commercial Property in Istanbul, Turkey
Studio Apartments in Istanbul, Turkey
Offices in Istanbul, Turkey
Hotels in Istanbul, Turkey
Property in European side Istanbul, TURKEY
Property in Asian Side Istanbul Turkey
Apartments in Istanbul, Turkey
According to the Turkish statistics, around 2.7 million apartments have been sold in Istanbul, Turkey in 2021. Istanbul is one of the most desired city of Turkey by local as well as foreign investors to look out for Property purchase in Istanbul, Turkey due to its architecture and landscape. Although there are lots of Apartments for sale in Istanbul, there are also many questions that arise in the mind of investors before investing in real estate in Istanbul, turkey like where to buy the property in Istanbul, turkey? whether to buy new or second hand house or apartment? Should or not it's within the metropolis middle or at the subway line in Istanbul, turkey? Questions like these can occupy the mind of investors before buying apartment in Istanbul, Turkey.
The investor ought to first decide their need. If the investor wants to purchase a residential apartment for living purpose, he/she should choose in close proximity to the workplace, metropolis middle, or schools in Istanbul, Turkey. If you ought to purchase an apartment for investment purpose in Istanbul, turkey and looking to rent out or get good returns, you could keep in mind whether or not the vicinity is open to development, its proximity to the metro line, and the maintenance cost of the apartment.
If you need a secure and well-designed residence far from the metropolis middle, you could search for apartments or homes in the northern city side. Although it is difficult to find apartment to purchase in Istanbul, Turkey but Q & A Marketing is here to assist you to find the best possible solution to your property needs and get you the best property in Istanbul, Turkey.
Requirements of Turkish citizenship
Pakistani who want to obtain Turkish Citizenship for themselves as well as their families (Spouse and Children under 18 Years) have to Purchase Property and invest in Turkish Real Estate with a minimum investment of 400,000USD (or equal value in Turkish Lira). Documents Required for Turkish Citizenship:
Passport with 1-year validity
Birth certificate (attested from foreign office)
Mother's Name
Photographs with white Background on Biometric Paper (12 Pieces) + Soft Copy of Photo
Address in home country
Email Address
Turkish Citizenship is transferable to descendants and safe environment where over 700,000 expats and 60,000 international companies are located. Further, turkey passport offers a comfortable yet affordable high standards of living in Turkey.
Turkish Passport by Investment
Become a Turkish Citizen, and get Turkish passport by purchasing and investing in Turkish real estate worth at least $400,000 and get the right to apply for Turkish citizenship. The Turkish real estate investment enables you and your family (dependents below 18 years of age) to have Turkish citizenship in three to six months. Foreign investors may also gain rental income from their real estate investments or sell them after a 3-year period of restriction.
Property buyers looking for another country to retire in choose Türkiye for the lifestyle. The gorgeous weather, healthy living attitude, strong community vibes and seaside location prove too much of a lure. Buy-to-let investors who want to tap into one of the world's fastest-growing tourism markets love Türkiye.
Strong Economy and Business Environment
Türkiye's economy grew 11 percent in 2021, the fastest among the G20 countries, as COVID-19-related measures were gradually relaxed in Türkiye and abroad. Combined with a young and sizable population, business opportunities are plentiful and positive. With many incentives for strategic, large scale and regional investments, Türkiye welcomes foreign investment and international business prospects and investments give higher ROIs.
Property buyers in Türkiye get far more cash with an advantageous currency exchange rate. Good opportunities await budget buyers' eager to get their foot on their Turkish housing ladder.
While the property buying process in other countries involves hefty closing costs and taxes, Türkiye offers the opposite. Combine low buying costs with an easy process that takes 1 to 3 weeks to complete, and homebuyers easily get title deeds.
The stark difference from Türkiye's property market 20 years ago to the present day is evident in the vast abundance of modern flats, villas, and commercial buildings for sale. The government also invested billions in upgrading infrastructure and roads to boost foreign investment, so everyone finds what they want within their budget.
Life in Turkey
Istanbul Airport, Turkey – Busiest Airport in Europe
Turkey metro train service
Blue Mosque Turkey – A symbol of Islamic Architecture & Calligraphy
Scenic Landscapes in Turkey
Turkish Ancient Sufi Dance – Rumi's Whirling Dervishes
Turkey Grand Bazaar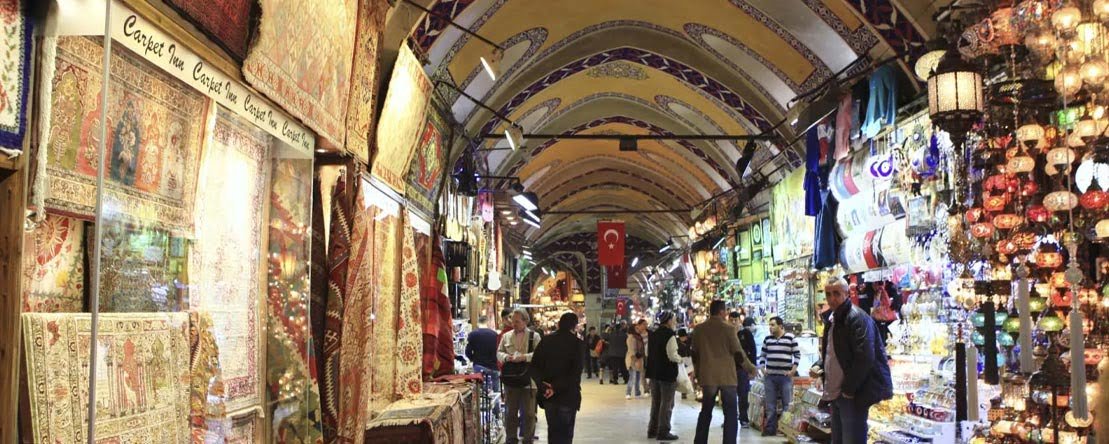 Turkish Delicacies
Turkish Night Street Life